KIT FERTIMAP INOX

FERTILIZER 5200/4000
An adequate dosage and distribution of correctives and fertilizers is necessary for the nutritional health of the crops. This depends, on the one hand, on the granulometric uniformity of the applied products, but also on the machine used, which must be designed to allow a fine adjustment in the regulation and calibration according to the type of product to be applied.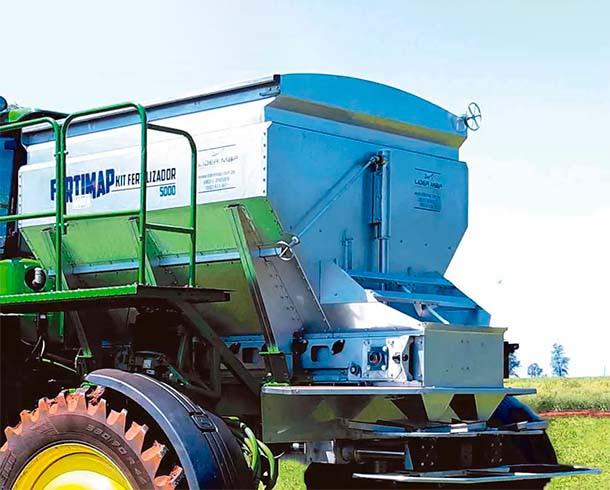 The Fertilizer Kit is a 100% national product developed by Líder Map SA, to add value to already outdated used self-propelled machines, such as sprayers, transforming them into renewed self-propelled fertilizers, providing efficiency and precision to the work.
Made entirely of high-quality stainless steel material that guarantees long durability, with a dosing system using an 800mm belt, hydraulically actuated distribution and controlled by an electronic system.
It fertilizes broadcast in a fixed dose or variable rate, controlled and commanded by the latest generation TAX-Controller ISOBUS Module. It distributes agricultural lime, gypsum, granulated fertilizers, various seeds (turnip, oats, wheat and others) with precision and uniformity.
All models, all brands
The FERTIMAP KIT is an implement created to transform your used, outdated and low-value self-propelled sprayer of any size and brand into a new fertilizer with high added value. It is manufactured in two sizes according to the structure of the machine chassis:
4.0m3 (4000) for self-propelled vehicles up to 2,600 liters.
5.2m3 (5200) for self-propelled vehicles with more than 3,000 liters.
Quality, renewal, efficiency and precision for all makes and models of self-propelled vehicles.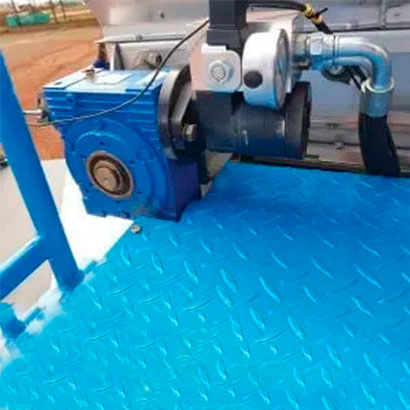 Protection bar, 30-speed gearbox and motor block, pump, pressure gauges and RPM sensor.
The set does NOT have gimbal bars or chains. Its modern electro-hydraulic system controls and doses with precision, in the dose and distribution.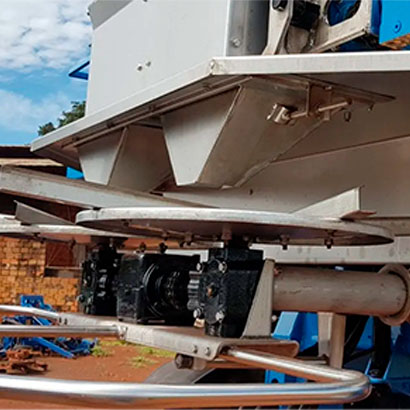 The set of boxes and plates moves forwards and backwards, the funnel has right/left adjustment. These combinations of adjustment movements allow the product to be deposited in the correct position on the plate, and the wings with four adjustment points allow the greatest distribution width to be adjusted for each product.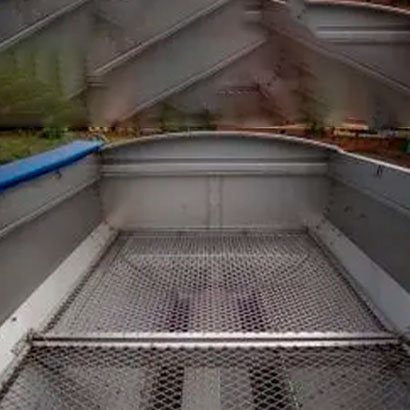 System with 800mm wide dosing belt, with weight retention plate, height adjustable and product box with retention grid. Belt tensioner at both ends, the belt rotates supported on a stainless steel roller avoiding product accumulation. The box is fully bolted with stainless steel bolts. The KIT includes a tent.