FERTIMAP INOX

TRACTOR 3P-2000
Precise, fixed or variable dose
Proper broadcast fertilization requires precise distribution and doses, whether fixed or variable, to ensure high yields, maintain soil fertility equally throughout the area, and reduce high production costs, mainly fertilizers. Traditional 3-point machines have a gravity dosage system, which does not achieve a good dosage, providing lower performance and stained floors.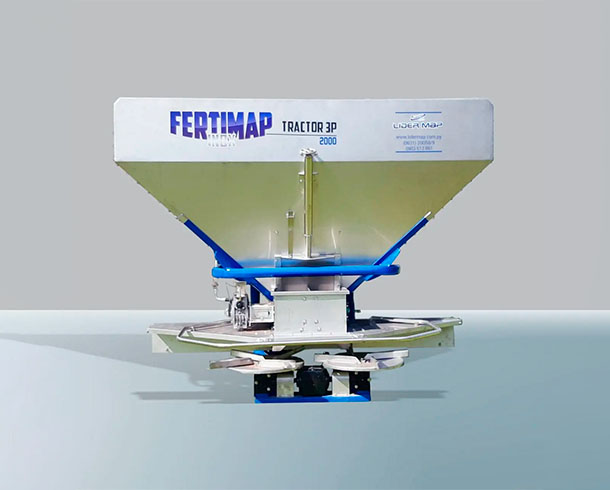 Fertimap inox 3P - 2000
It is a hydraulic fertilizer of third point of the tractor, of national manufacture, project and development of Líder Map SA.
It allows to distribute agricultural lime, plaster, fertilizers and seeds.
High work performance in fertilization coverage, from 25 to 40 has/hour.
Electronic dose control, uniform and precise application in a single and variable dose.
Hydraulically driven belt dosing, with a wide range of doses.
Hopper capacity of 2 tons, up to 2 Big bags.
Easy transport from one field to another, by truck or trailer.
Low investment and high return.